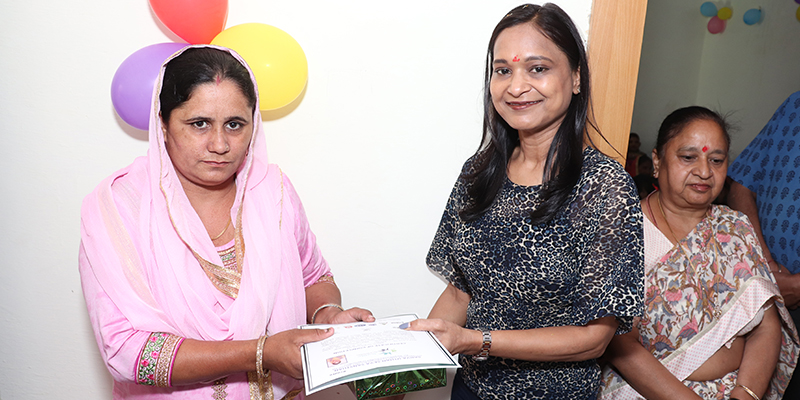 Vocational and professional skills play a significant role in overcoming economic and social marginalization. It is especially necessary in emerging economies such as India where high rates of unemployment and drop-outs have been leading to socio-economic distress.
Women in India are often at a disadvantage due to gender-based discriminations apart from caste and class biases. The lack of prior experience and training take a dire turn for young women from underprivileged families who drop out of high schools due to financial constraints. Many of them end up working as underpaid farm labors, sweepers, and manual scavengers. This leads to further distress and becomes a roadblock to their empowerment.
The lack of access to technical and vocational education, coupled with insufficient functional skills such as literacy and numeracy, discourage several women from seeking well-paying jobs.
We can work towards overcoming these challenges by making quality education affordable and accessible, dismantling economic and social barriers to secondary and vocational trainings, and understanding the needs of older women who wish to re-enter the labor market after a long interval.
In line with the Sustainable Development Goals or SDGs laid down by United Nations, Kreate Welfare and Empowerment Foundation has initiated vocational training and workshops to enable full and productive employment for women.
Through the skill development sessions, we are helping women in Naultha and Urlana villages of Haryana to become self-reliant and break the vicious cycle of poverty. Our tailoring, sewing, and computer centers across various locations provide an extensive one-year course for free.
The implementation of these initiatives have been deeply insightful and we had the opportunity to interface with several women who had to drop out of school. We realized that many of them were eager to begin from scratch regardless of socio-economic barriers and one of our students Sonu Rani has done exceptionally well despite 17 years of gap in her education. She is the third topper from the 2018 Computer Application batch in Naultha.
Apart from Ms. Rani, hundreds of women like Kajal, Neha, Preeti, Manju, Tamanna, Pooja, Priyanka, Nisha, Sunita to name a few, have completed the courses with flying colors.
The lack of computer skills that had been a huge disadvantage to the girls of Urlana village has also been addressed. Students at the computer center are now learning various concepts such as MS Office, Photoshop, HTML, Operating System, and typing.
For all the courses, beneficiaries are selected via methods such as identification of the target families during field visits, recommendation of the Gram Panchayat, enquiry with the local community and direct requests from potential beneficiaries. They are then shortlisted based on their attitude and approach, level of education, learning capabilities, personal verification, and through data relating to their socio-economic conditions.
Kreate Welfare and Empowerment Foundation has so far been able to help several women in rural Haryana realize their goals and look towards brighter prospects. By continuing these projects, we hope to do our best to eliminate gender and wealth disparities, and enable equal access to quality trainings and education. We strongly believe that economic empowerment is one of the key attributes towards self-emancipation and actualization.