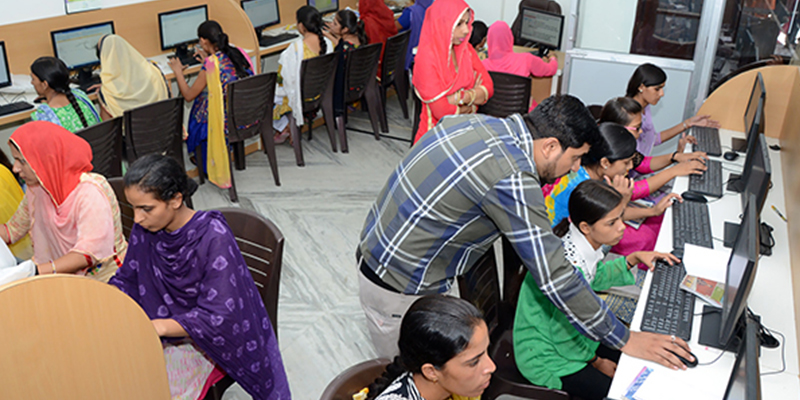 Description
Issue observed:
Children in most rural parts of Haryana do not have proper access to any form of computer education. Lack of computer skills is potentially a big impediment to future job opportunities.
Solution:
Kreate Welfare and Empowerment Foundation has set up computer education centers in Urlana Village to provide free courses. We have also hired professional trainers to conduct the training sessions.
The classes were commenced in February 2017 and our one-year program covers the following:
Introduction to computer
Inside the System Unit
Input devices
Output devices
Storage Device
Typing
HTML
System Software
Operating Software
Main functions of operating system
Microsoft Office
Corel Draw
Photoshop
Page Maker
Tally
Objective Behind the Initiative:
By bringing computer education to rural areas, we seek to enable access to key computer skills that can enhance their prospects for employability. We also aim to provide equal access to affordable vocational training, to eliminate gender and wealth disparities, and achieve universal access to a quality higher education.
How It Works:
Beneficiaries are selected via methods such as identification of the target families during field visits, recommendation of the Gram Panchayat, enquiry with the local community and direct requests from potential beneficiaries. Our beeneficiaries are then shortlisted based on their attitude and approach, level of education, learning capabilities, personal verification, and through data relating to their socio-economic conditions.

Under this program, skill training sessions are conducted for the beneficiaries for one year.