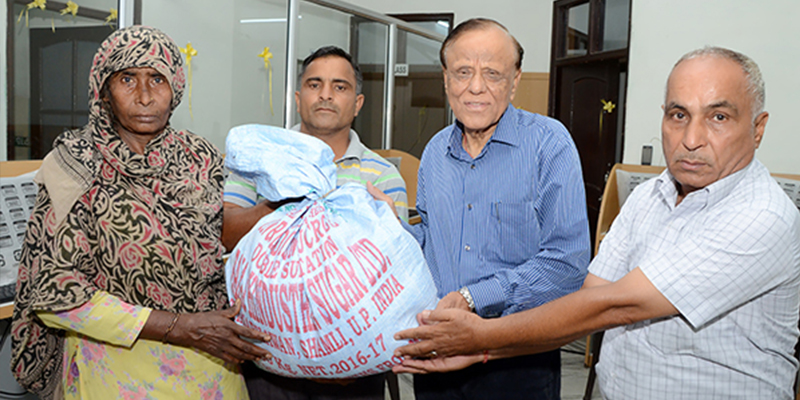 Description
Issue observed:
One of the biggest challenges for many families is Haryana is the limited access to basic amenities and essential nutrition. Adults and children alike suffer due to malnourishment.
Solution: Distribution of Free Ration to Poor Families
Kreate Welfare and Empowerment Foundation is tackling the issue by distributing ration on a monthly basis to underprivileged families, thereby enabling them to think beyond their daily needs.
Objective Behind the Initiative:
Scriptures declare that Annadan Mahadan i.e. Donation for food charity is the greatest donation. Moreover, our objective is aligned with the Sustainable Development Goal (SDG) mandated by the United Nations which seeks to end all forms of hunger and malnutrition by 2030. We are in the process of ensuring that all people especially children have access to sufficient nutrition all year round.
How it Works:
A family is chosen every month either on the recommendation of the Village Sarpanch or through a survey conducted by our team members. Following this, we verify the facts about their residence and if at all they have any other source of income. Thereby, the amenities are distributed to the chosen family at our office.